Guia Morcegos de Portugal
Graphic Design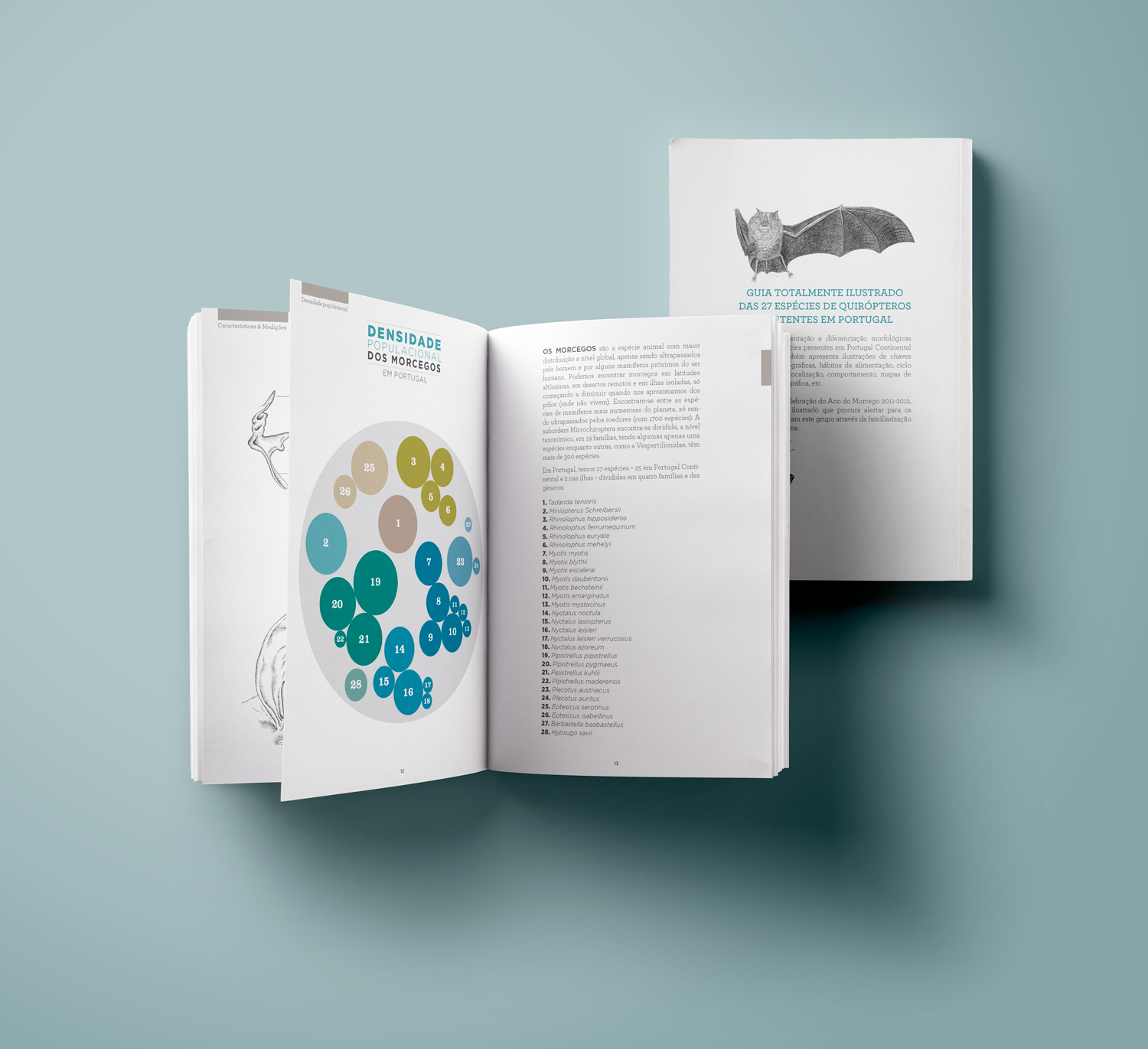 Guia dos Morcegos de Portugal Continental e Insular
Morfologia e Etologia dos Quirópteros em Portugal
Graphic Design

_
With illustrations of the 27 species of bats in Portugal, the graphic design for a Guide was created, containing illustrated information together with information written by experts in this domain.

Furthermore, layouts for website, tablet and smartphone applications were also created.

This is an ongoing project.

_
Pegando nas ilustrações das 27 espécies de morcegos em Portugal, desenvolveu-se o grafismo para um Guia que expõe a informação ilustrada aliada a informação escrita por especialistas na área dos morcegos.

Para além do guia, desenvolveram-se também layouts para website, aplicação para tablets e smartphones.

Projecto em curso.