Manual de Ervas Marinhas
Graphic Design . Infographics . Illustration
2022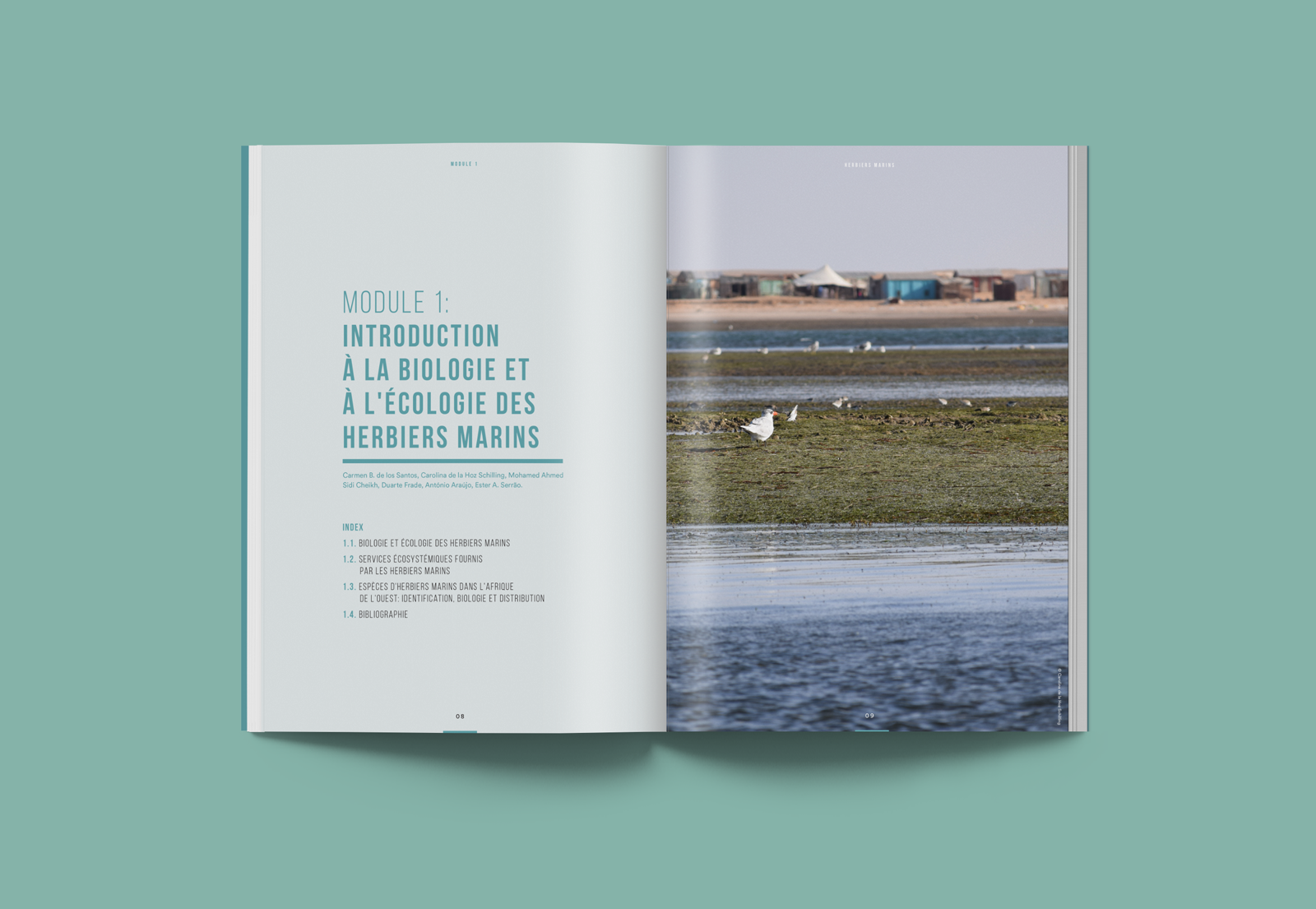 Manuel de Formation pour le suivi et la gestion des Herbiers Marins dans les pays du Rampao
Graphic Design . Infographics. Illustration

_
Graphic development, creation of infographics and simplified illustrations for training manual for seagrass monitoring and management in seven West African countries (Mauritania, Cabo Verde, Senegal, The Gambia, Guinea, Bissau, Republic of Guinea, and Sierra Leone).
Digital manual in French, English and Portuguese.

Project developed with Centre of Marine Sciences of Algarve for the RAMPAO.

_
Desenvolvimento gráfico, criação de infografias e ilustrações simplificadas para manual de formação para a monitorização e gestão das ervas marinhas em 7 países de África Ocidental (Cabo Verde, Gâmbia, Guiné, Guiné-Bissau, Mauritânia, Senegal e Serra Leoa).
Manual digital paginado em Francês, Inglês e Português.

Projecto desenvolvido com o Centro de Ciências do Mar do Algarve para a Rede de Áreas Marinhas Protegidas da África Ocidental.